Happy Easter to you all! This tag was created by The Calico Books and I found it over at Kristen Kraves Books! Be sure to check out their posts, too, and join in on the fun!
Rules:
Answer the prompts.
Tag some friends.
Link back to this post, and be sure to mention the creator (Theresa @ The Calico Books)
Have fun!
Joey by: Jennifer Marshall Bleakley
This book is amazing. It has been such a big impact on my life, and right now I am actually working at a place similar to where Joey lived. We nurse semi-starved horses back to life and do hippotherapy with children. I love seeing their faces light up with such joy around the horses. 🙂
(Check out my review here: Joey.)
I have no idea. I tried looking at some of my favorite books that I thought were debut, and they weren't… I know I've read plenty of them because a lot of new, indie authors send me their books, but I can't think of one right now!
The House at Saltwater Point by: Colleen Coble
I looove Colleen Coble's books! If you read my blog a lot, you probably already know that she is one of my favorite authors. This probably has to be one of the most exciting books I've read from her. I definitely didn't want to put it down!
(Check out my review here: Saltwater Point.)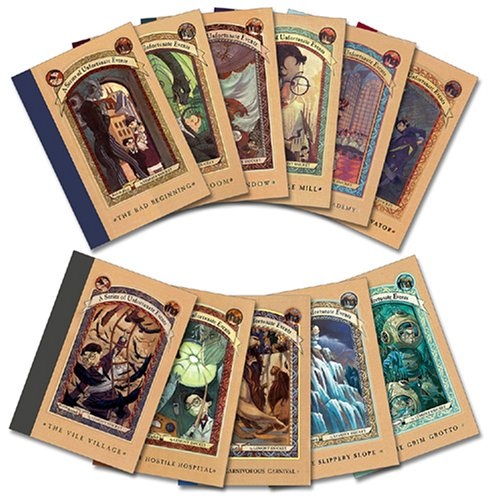 A Series of Unfortunate Events by: Lemony Snicket
Practically every single one of my books was cheap, cheap! But, seriously, I am such a cheapskate. Besides my many free ones, the cheapest I could think of was a few from this set. I found around four of these books at a flea market for 25 cents each!
Pride and Prejudice by: Jane Austen
I don't read many super sweet books, so this is the first one I thought of. I somehow incorporate Pride and Prejudice into about every tag I do, so why not this one? Haha
The Bible
I'm going to use the same answer as Theresa from The Calico Books. I grew up a Christian, so I know my life would be totally different without this book.
Candide by: Voltaire
This book is a book of surprises. It jumps all over the place and you never know where it's going to end up. It was also surprisingly disgusting.
(Check out my review here: Candide.)
Thanks for reading and making it to the end!! I tag everyone who would like to do it. Do you celebrate Easter? What are your traditions? Please tell me in the comments below!
Hoppy Easter! 🐰 🐣