This tag was created by Lily Ann Writes! Thanks for the tag! Check out her original post here: Tag.
Rules:
Name a book title from your TBR for every letter of the alphabet (can exclude words like 'the' if need be) these must be books that you have physical/e-book copies of and not ones you intend on getting but haven't yet.
Try and include different authors for every single one
At the bottom of your list put how many you could fill in (out of 26)
Tag other people to join in and link back to the person who tagged you!
I think this is going to take me a while!! Haha! I kinda wish I had my books organized in alphabetical order… Just let me settle down in front of my bookshelf and let's begin!
A is for… Alice's Adventures in Wonderland by: Lewis Carroll
B is for… Blindsided by: Calvin Miller
C is for… Cry in the Night by: Colleen Coble
(Look at all those Cs!)
D is for… Dementia's Altered Reality by: Peggy Rout
E is for… Eldest by: Christopher Paolini
F is for… The Final Adventures of Sherlock Holmes by: Arthur Conan Doyle
G is for… A Great and Terrible Beauty by: Libba Bray
H is for… How to Survive a Garden Gnome Attack by: Chuck Sambuchino
I is for… I Am Malala by: Malala Yousafzai
(Technically just read this one last week, but it still counts, right? Haha)
J is for… Jedi Shadow by: Kevin Anderson
K is for… Kindness.
Because that's something we should all have. Lol. No Ks in my TBR library!
L is for… Love Comes Softly by: Janette Oke
M is for… Mr. Monk is a Mess by: Lee Goldberg
N is for… The Note by: Angela Hunt
O is for… One Light Still Shines by: Marie Monville
P is for… The Penderwicks in Spring by: Jeanne Birdsall
Q is for… Queen Amidala by: Jude Watson
R is for… The Return of the Dragon by: Jane Zaring
S is for… The Shack by: Wm. Paul Young
T is for… The Princess Bride by: William Goldman
U is for… The Unofficial Middle-Earth Monster Guide by: Peter Archer and Scott Francis
V is for… The Vile Village by: Lemony Snicket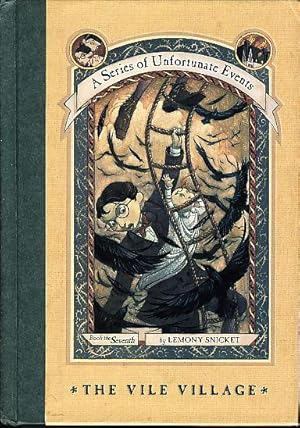 W is for… We'll Meet Again by: Mary Clark
X is for… Seriously though, what books start with X?
Y is for… Yay! Almost done! But, no Y books…
Z is for… Zippity Zoom by: Stephen Cosgrove
I did it!!! Whoop, whoop! I got 23/26, so I think that's pretty good! How well would you have done? Do you own any of these books? Thanks for reading!
I tag (In alphabetical order 😉 ):